Post-war, the thin and open-weave fabric of the Yamato region (southern Kyoto and northern Nara Prefecture) was used to produce Fusuma paper with yarns (woven Fusuma paper).
We specialize in the manufacture of plain woven Fusuma paper that is designed by yarn material, color, and hammering, as well as plain Fusuma paper for printing and foil stamping. Since 1967, we have been publishing our original books named "Izumi" to keep up with the times.
We produce high quality products with traditional technique and thorough quality control.
Original design
Our woven Fusuma paper ranges from popular products to premium products. The sizes also correspond up to the wide Fusuma used in temples.
For what is called plain woven Fusuma paper, we have devised a design that pursues aesthetic appeal with the yarn material and the woven itself.
There is also a technique of printing a pattern on the backing paper and laminating the woven fabric on top.
Natural materials
Woven Fusuma paper is more durable and less prone to tearing than normal Fusuma paper. It is also easy to apply and popular because it does not wrinkle easily during installation.
Our Fusuma paper is made of natural materials (cotton and hemp) and rayon derived from wood, so it does not emit toxic gases during incineration and is also biodegradable. Formaldehyde, which is thought to be the cause of sick house syndrome, is not detected. Formaldehyde emission: not detected (detection limit 0.1 mg/liter) (according to Japan Chemical Fibers Inspection Association)
Special order
Because of the integrated production, we can accept a variety of custom-orders with specific yarn, backing paper, printing, processing and functionality.
Product list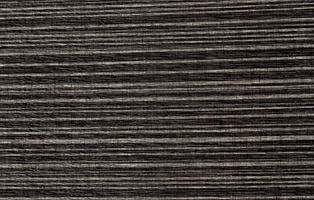 Luxury plain woven Fusuma paper
Various kinds of yarns designs.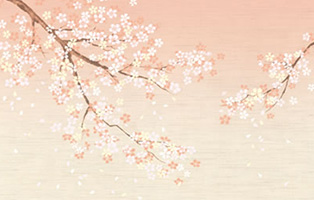 Pattern print woven Fusuma paper
Prints classic and modern patterns such as SANSUI and KACHO etc.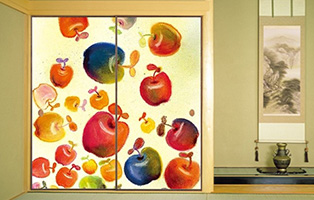 Digital print woven Fusuma paper
Prints a pattern with no repeats or color restrictions on woven Fusuma paper.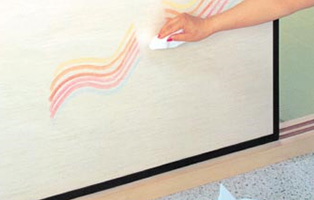 Antibacterial and stain-proof woven Fusuma paper
High-performance that is resistant to dirt and has an antibacterial function due to film processing.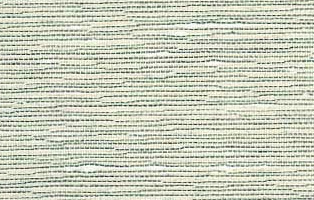 KISHU BINCHO charcoal woven Fusuma paper
Uses yarn containing Bincho charcoal. Has a deodorant effect.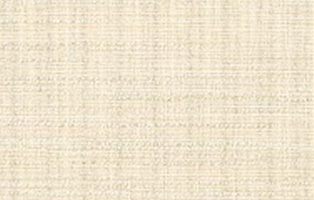 Photocatalytic woven Fusuma paper
Uses yarns containing photocatalytic titanium oxide.
It has a deodorant effect and a self-cleaning effect that prevents deterioration.